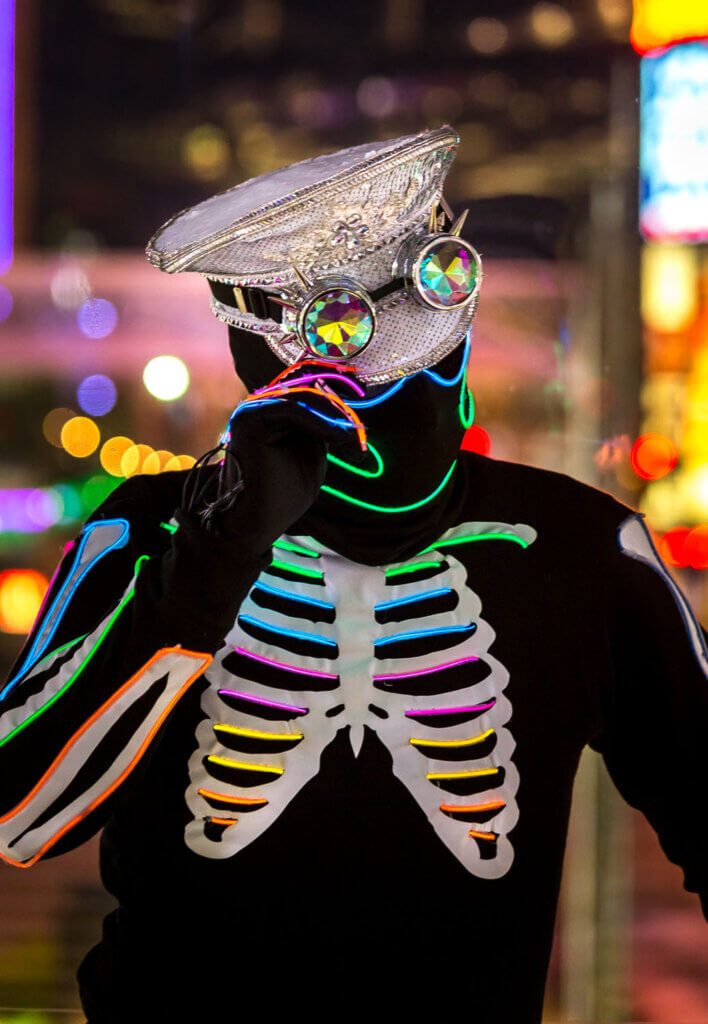 DJ Skeleton-Man is one of the easiest and most recognizable DJs in the underground Copenhagen DJ community. Having played at Culture Box and several of Ved Siden Af's Thursday's events and with his skeleton sound bike he is everywhere in Copenhagen. And with his keen sense for the dance floor and diverse taste in music he can cater to any and all audiences; Club, street, corporate and private events.
Music and Performance in One
Musicwise House and techno is closest to DJ Skeleton-man's heart and ear and you are guaranteed an exhilerating ride of the latest releases within those genres when Skeleton-Man is behind the decks. However, DJ Skeleton-Man is not limited by genres and depending on the night and audience the music may also include funk, disco, R&B and rock. No matter the genre the aim for my performances are always to give the audience a night to remember.
Below please find Spotify playlists, Youtube videos and DJ mixes from my Mixcloud profile that illustrate my different interests in music.
The type of music for your party we will agree on beforehand.