Introduction
The Skeleton-Man show The High Price of Living centers around the most urgent questions of life, death being the ultimate concern of all. It may sound morbid to think about death, but being aware of death helps us to celebrate life. Like nothing else, death puts existence in perspective and endows it with meaning. It also helps us to trivialise the trivial and focus on what's important.
The Message of the Show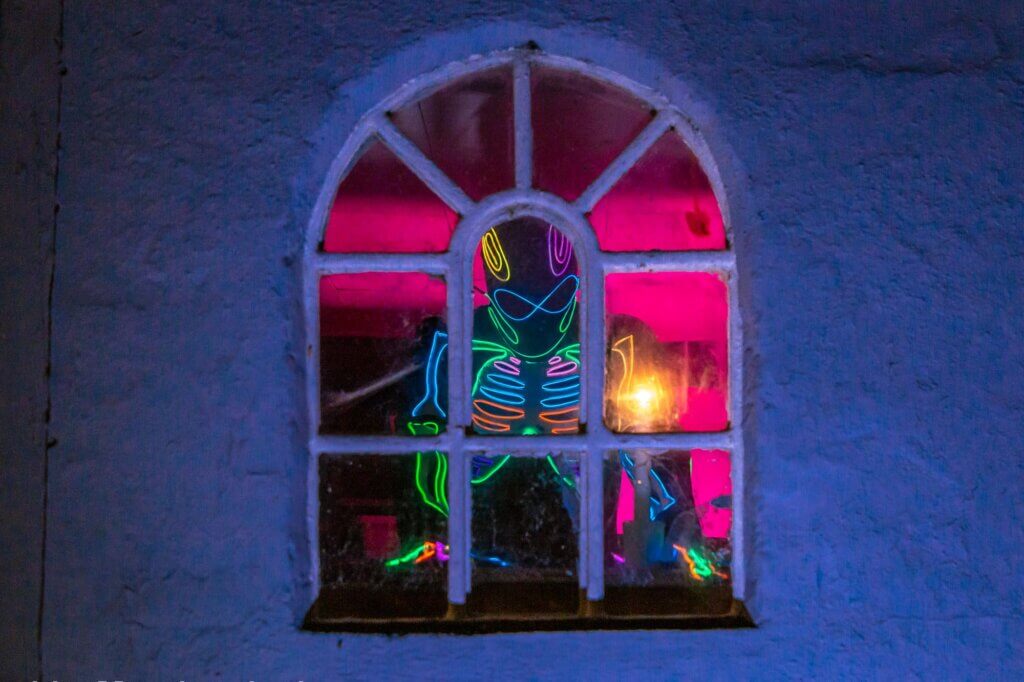 The High Price of Living touches upon both philosophical and religious themes but it is important to emphasise that the show without exception caters to all. We all think about "life's big questions" now and then and there is nothing exclusive about them. Nor do they demand a degree or any special set of skills.
Still, just like a dietitian or a physical trainer can help you strengthen your body, existential considerations can put life's tribulations in perspective, nuance your situation and expand your arsenal of possibilities.
The show will, therefore, introduce you to what some of the great thinkers through the ages have mused about the fundamental concerns of existence; death, freedom, isolation and our search for meaning. One such is the 19th century philosopher Søren Kierkegaard or the 20th century writers Franz Kafka and Albert Camus and the show will in a friendly and entertaining manner introduce the audience to their thoughts.
And to guide you through the show, Skeleton-Man, will serve as your colorfull and entertaining guide that will make sure everyone's attention is intrigued and no one is left behind.
The Contents of the Show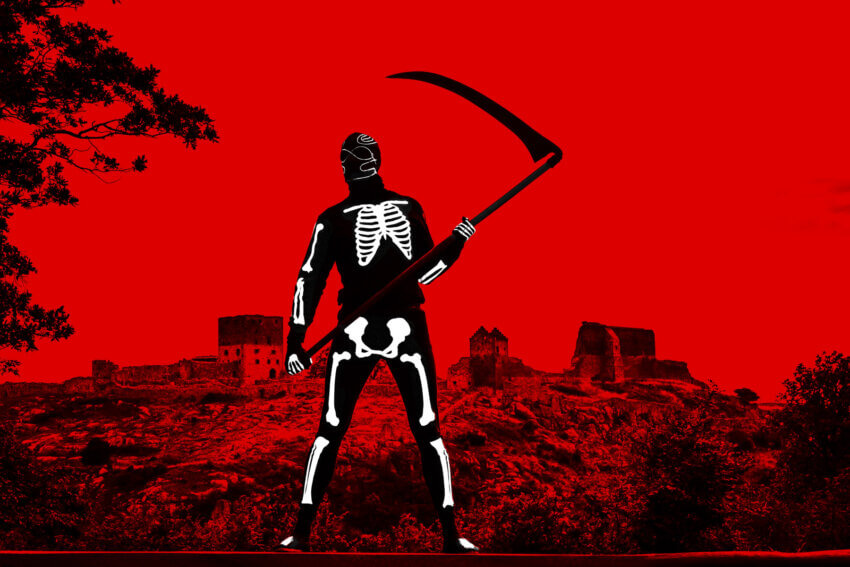 The show is built up around the colorfull character Skeleton-Man that I have developed since 2004. He will verbally introduce the audience to the existential perspective and offer examples as to how these play out in our daily lifes. From our relation to the Corona disease to our preoccupation with soccer, our fear of exams or our identity at work.
Moreover, since 2017 I have worked closely with renowned photographer, Semko Balcerski, and the show is backed up by powerful images that backs up the different aspects and messages of the show.
Existentialism at the Work Place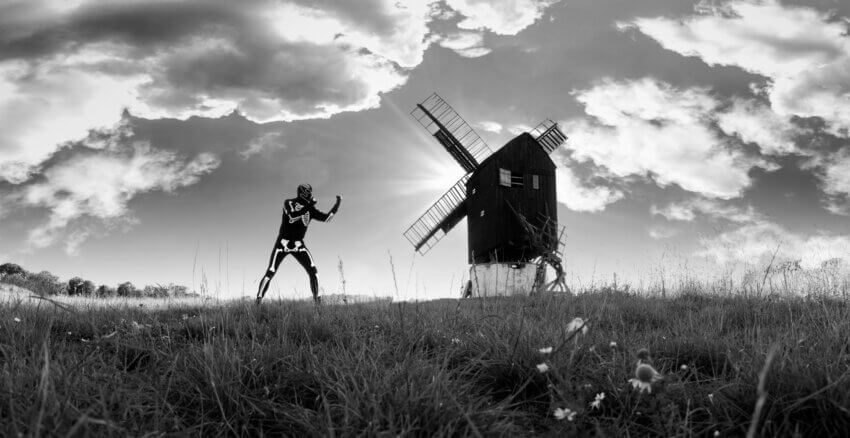 The existential conditions of life is the foundation on which all else in existence rests. Naturally, then, they also have a decisive effect on how we conduct ourselves at the work place.
This is easy to recognise when we consider man's pursuit of meaning that is a powerful work place motivator. The terror of death, however, plays out at the work place with even more might. It can unleash enormous energy resources but can also lead to workaholism, a futile quest for perfection or reluctance towards change. Similarly, the terror of personal freedom or loneliness can result in strained working relations where management and employees unwittingly cripple what could be much more fruitful and liberating working relationships.
Existentialism does not offer quick fixes for these types of challenges! For that the problems and questions are too broad and existentialism too slippery. But when working relations are viewed from an existential perspective we are likely to ask new questions. In turn, these may open our eyes for new ways of collaborating or of welcoming change that is to the benefit of all parties.
The subject of Organisational Existentialism is especially relevant when the show is performed in an organisational setting and can be adjusted to comprise a smaller or larger part of the show.
To learn more about Organisational Existentialism see a separate blog post on the topic here.
A Show for All
The High Price of Life appeals to private companies, publics offices and educational institutions alike that are looking for a creative, entertaining and thought provoking show about "the big questions in life."
I look forward to welcoming you onboard the journey that has a duration of about 50-60 minutes. To produce the show all that is needed is a semi-dark room and a projector. Price to be agreed upon.
I hope the above description has intrigued you and may be contacted on info@skeleton-man.com for further information.
Oh, and do sign up for the Newsletter if you want to receive news about the project and upcoming shows.