For BOOKING please contact info@skeleton-man.com
Introduction
The Skeleton-Man show The High Price of Living centers around the most urgent question of life; our mortality. It may sound morbid to be concerned with personal death but being aware of life's limit helps us to celebrate life. Death puts existence in perspective and endows it with meaning. It also helps us to trivialise the trivial and be alert to what's important.
The Contents of the Show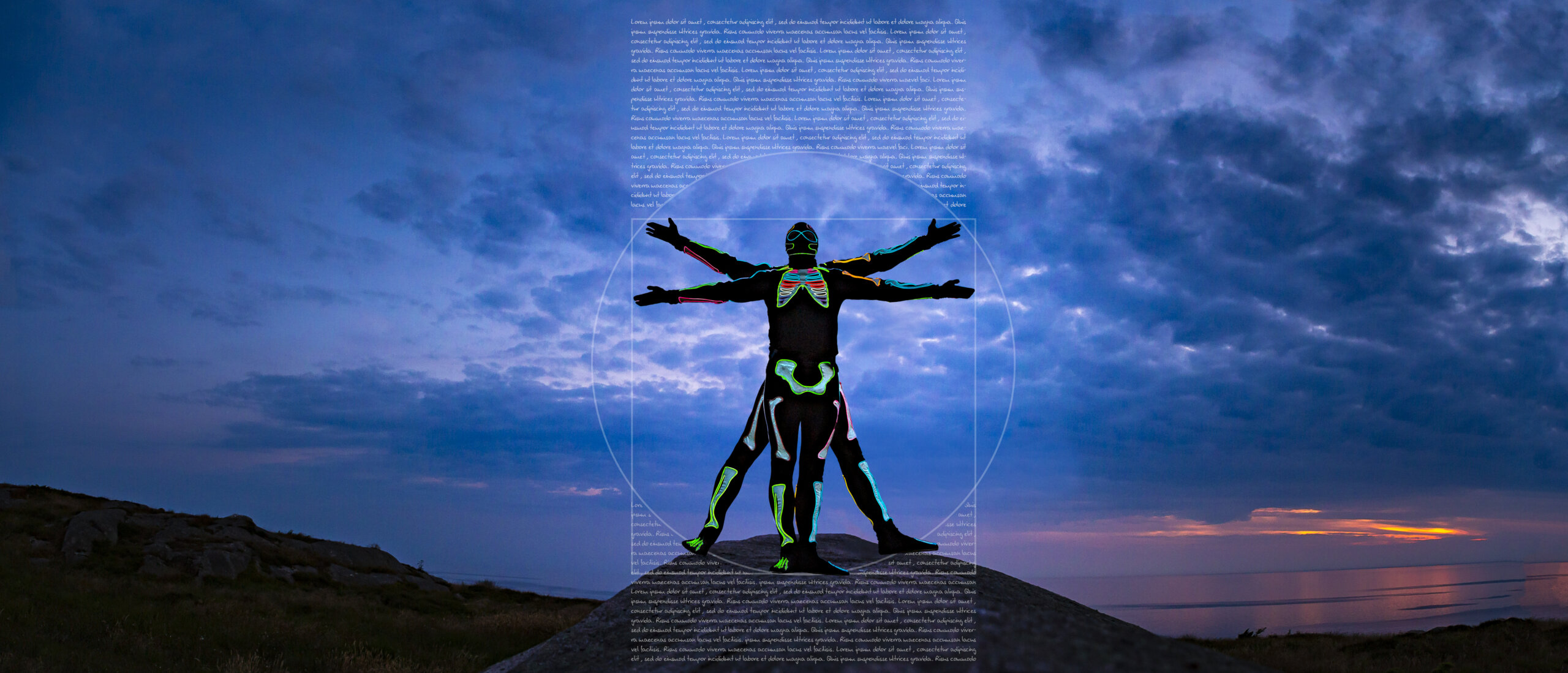 The High Price of Living show is performed by Skeleton-Man aided by a simple Keynote show . Over a duration of 50-60 minutes it touches upon philosophical and religious themes that we all entertain now and then, but rarely stop to ponder more seriously.
That's a shame because with the right introduction – and personal attitude! – they open for a well of energy. Moreover, through the ages great writers, philosophers and thinkers of all ilks have mused on the human condition and they offer much insight and guidance.
The show, therefore, introduces the audience to thinkers like Søren Kierkegaard, Friedrich Nietzsche, Franz Kafka, Sartre and Camus and their thoughts about death, freedom, isolation and our search for meaning.
And to guide you through the show, Skeleton-Man, will serve as your colorfull and entertaining guide that will make sure everyone's attention is intrigued and no one is left behind.
Existentialism at the Work Place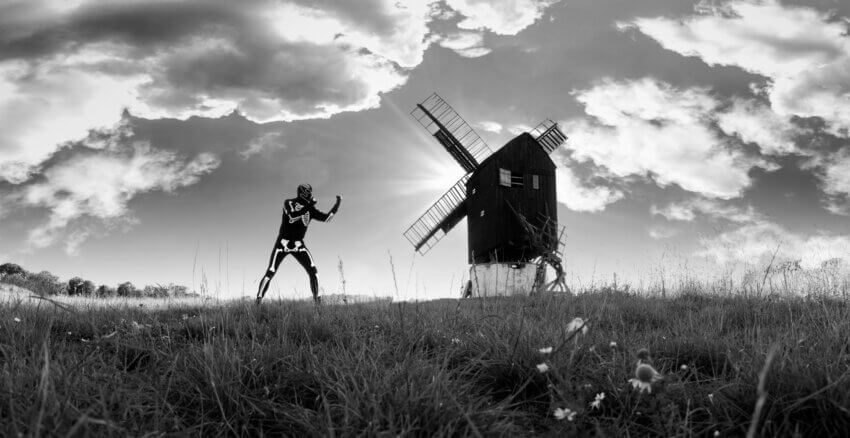 The existential conditions of life is the foundation on which all else in existence rests. Naturally then, they also have a decisive effect on how we conduct ourselves at the work place.
This is easy to recognise when we consider man's pursuit of meaning that is a powerful work place motivator. The terror of death, however, plays out at the work place with just as much might. It can unleash enormous energy but also lead to workaholism, a futile quest for perfection or unreflected reluctance towards change. Similarly, the terror of personal freedom or isolation can result in strained working relations where management and employees unwittingly cripple what could be fruitful and liberating working relationships.
Existentialism does not offer quick fixes for these types of challenges but will open our eyes for new ways of collaboration and establishing common, meaningful goals – both on an individual and collective plane.
Hence, The High Price of Living is also offered in a version dedicated to organizations and enterprises where questions, such as, workaholism, the quest for perfection, our relation to authorities and the ability to promote "active listening" is considered from an existential perspective.
You can learn more about Organizational Existentialism here.
A Show for All
The High Price of Living appeals to private companies, publics offices and educational institutions that are looking for a creative, entertaining and thought provoking show about "the big questions in life."
For BOOKING and pricing requests please write to info@skeleton-man.com